Local Information
Lake Lure
Homes for Sale in Lake Lure, NC by Price
Lake Lure: A Beautiful Community That Lives Up to Its Name
Visitors and residents can't get enough of Lake Lure's sparkling waters and scenic views. Apparently, neither can Hollywood — Lake Lure's breathtaking panoramas have made it a popular backdrop for movies, including Dirty Dancing, The Last of the Mohicans, Firestarter, Thunder Road and My Fellow Americans.
This lakeside residential area is a spectacular place to call home and has been luring people to its quiet setting not only for its beautiful lake, but also for its small-town way of life.
---
About Lake Lure
---
The charming town of Lake Lure in western North Carolina comprises more than 13 square miles, including its namesake lake, which is fed by inlets from the Rocky Broad River and. Its highest elevation is 1000 feet and because it is surrounded on three sides by Rumbling Bald Mountain (3020 ft), Shumont Mountain (3839 ft), Bearwallow Mountain (4232 ft), Chimney Rock Mountain (3000 ft), and Sugar Loaf Mountain (4000 ft), it is sheltered enough to enjoy a temperate climate, making it a beautiful place to visit and live. The 14 mile long Hickory Not Gorge cuts right through. The gorgeous, clear-blue Lake Lure is surrounded by densely-forested granite mountains, offering stunning views in every direction. A tour of Lake Lure is not complete without a visit to the nearby fun village of Chimney Rock which runs along 3 miles of the Rocky Broad River.
Background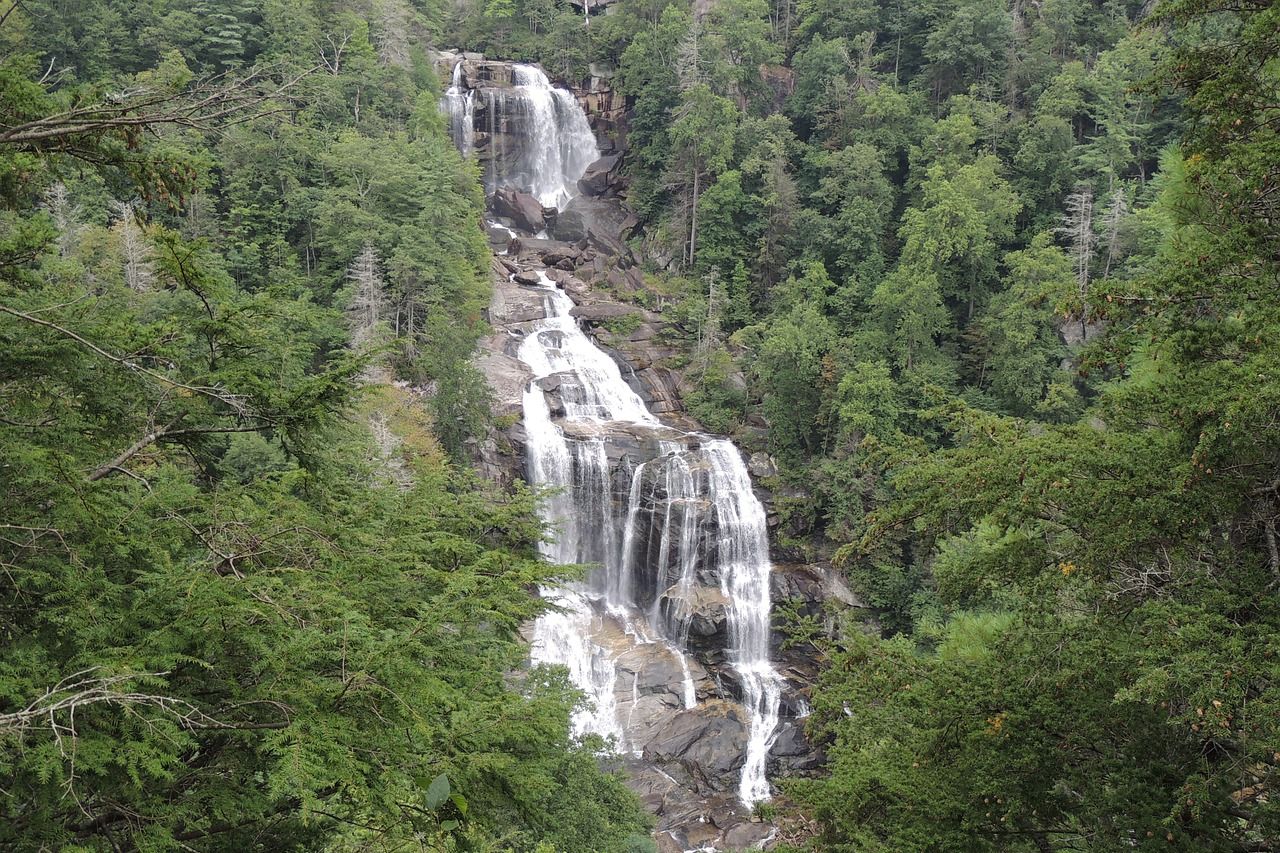 From 1925-1927, Dr. Lucius B. Morse and his family oversaw construction of a dam at the east end of Lake Lure, which would allow them to build a beautiful lakefront community. Sadly, the stock market crash of 1929 ushered in the Great Depression, putting a stop to the building project, but the dam made it possible for people to build homes and places of interest. Once the economy recovered, Lake Lure held true to its name and lured new people to the area, including a number of famous tourists—including President Calvin Coolidge, President Franklin D. Roosevelt, Emily Post, and F. Scott Fitzgerald.
Community Profile
The town of Lake Lure has engaged in an ongoing campaign to make the town more independent by opening Ingle's (a full-service grocery store), the Lake Lure Medical Center, and The Lake Lure Classical Academy, a K-12 charter school whose permanent buildings will be built in the fall of 2015, enhancing the town's already-magnificent appeal.
---
Things to Do in Lake Lure
---
The outdoor attractions of Lake Lure are nearly endless—there's so much to do, see, and explore.
Hike or bike one of the many beautiful parks throughout the area, such as Buffalo Creek Park.
Climb or boulder Bald Mountain in Chimney Rock State Park.
Golf the premiere Lake Lure Golf Club.
Fish Lake Lure or Hickory Nut Gorge.
Paddle, kayak, sail, swim, ski, or row the tranquil lake waters.
The possibilities are endless. The only limit is your imagination.
---
Your Lake Lure Vacation Home
---
Buy a Home
Ready to enjoy quiet lakeside living in Lake Lure, season after season or anytime throughout the year? If you plan on making Lake Lure a regular vacation destination, or are interested in an vacation investment property, we invite you to start exploring homes for sale. You can also read more about our property management services for investors.
Rent a Home
Not ready to buy but eager to explore the shores of Lake Lure? Rent a home, stay for a few days, weeks, or even a few months to really get to know the small-town charm, clear lake water, and small-town charm that is Lake Lure. Learn more about our rental services, or start browsing available homes for rent!
Save
Save
Save